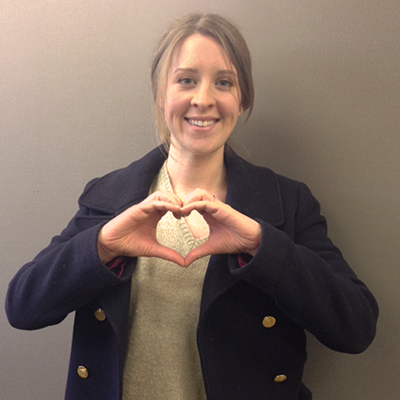 Name: Monika Wegener
Position: Digital Marketing and Media Relations Manager
Hi, I'm Monika: I come to the Dr. Susan Love Research Foundation with a background in creating digital marketing campaigns for entertainment clients and publications. I'm so pleased to bring my experience to this thoughtful, intelligent and engaged community. Reading your comments, thoughts and experiences is what motivates me to create great content for you and work with media to get word out about our organization. Keep sharing, liking and telling us what you think because we're listening and taking notes.
Outside the office: I love food, the outdoors, and my huge family! Time is a luxury and I try to fill my time doing what I love with the people that matter most.
I act with love because: I believe that a future without breast cancer is achievable through the efforts of our foundation and the help of our outstanding programs.
A future without breast cancer is… a future I can get behind. I hope for a world where my future children don't have to know the reality of breast cancer.