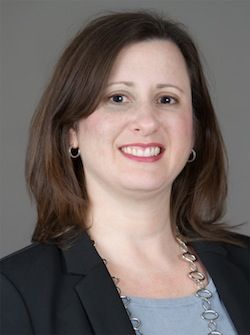 Dr. Susan Love Research Foundation is committed to creating a future where women and men are no longer plagued by a diagnosis of breast cancer. Because the cure comes at a high cost, racing to find the cure is not enough. We believe in finding what causes breast cancer in the first place and preventing it before it has the chance to affect a person's life irrevocably.
What does this really mean and how do we plan to do it?
Last month, our Board of Directors met to discuss plans for the next fiscal year. The new fiscal year starts on July 1st, but we're already working hard to ensure it is our best year yet. One of the most important decisions to come out of that session was a recommitment to our research approach – the one fundamental area that makes Dr. Susan Love Research Foundation unique in the breast cancer world.
We believe in democratizing research by including your voice in the process. The best example of this belief was the call last fall for input on collateral damage related to breast cancer treatment. The response from breast cancer survivors was overwhelming. The more than 3,000 responses are being shaped into a new questionnaire that will be released this fall through our Health of Women [HOW] Study™.
We believe in facilitating research by being a trusted resource for other researchers investigating breast cancer. Now in its sixth year, the Army of Women®, our flagship program, is proof of the value of this facilitation role. Since its inception, more than 376,000 people – mostly women and most without a history of breast cancer – have registered their interest in participating in research studies. So far, more than 85,000 Army of Women members have volunteered to participate in 85 different studies, and we are actively recruiting new researchers to use the Army of Women to help fast-track their research.
We believe in inspiring and conducting research through collaborations that help advance our research agenda. Dr. Susan Love Research Foundation is currently partnering on several projects, including investigating the biome of the breast – identifying the bugs (bacteria & viruses) that may be present in the ducts – and visualizing and mapping DCIS. By working with others, we expand our reach and increase our knowledge, moving closer to our goal faster than going it alone.
We believe in mobilizing individuals and communities. Dr. Susan Love Research Foundation is uniquely situated at the intersection of the public, the research community, industry, and the nonprofit world. We realize this is a privileged place to occupy, and when we put out a call to action, our call is answered by people and organizations who not only share our beliefs and our vision, but who are also willing to step up and make things happen. We will continue to use our reach across different population segments to increase effectiveness, share knowledge, and accelerate progress.
We are dedicated to aggressive pursuit of a research agenda that is focused on the future, a future without breast cancer.